To integrate your MOHID online Membership form with your website, please follow below mentioned steps (Static Link):

- Move your mouse cursor to the top right corner of MOHID dashboard i.e. profile menu dropdown and click on Your Masjid Name which is located just after Change Password option

- This will open MOHID Masjid Portal of your masjid
- Click on Membership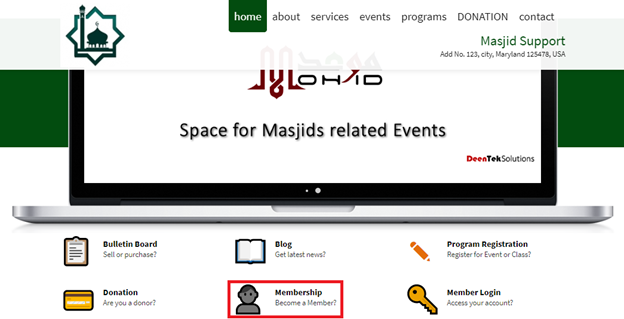 - Mohid's online Membership form will be open
- Copy the URL of this page that comes in address bar and link it to your masjid website's Membership button
- With the same procedure, you may link other options like Member Login, Donation form, Program Registration form etc. with your website.