Tickets for a fundraiser or special events can be sold using your MOHID system's online form and/or through the Kiosk for PRO package users only. Below is a sample online ticketing page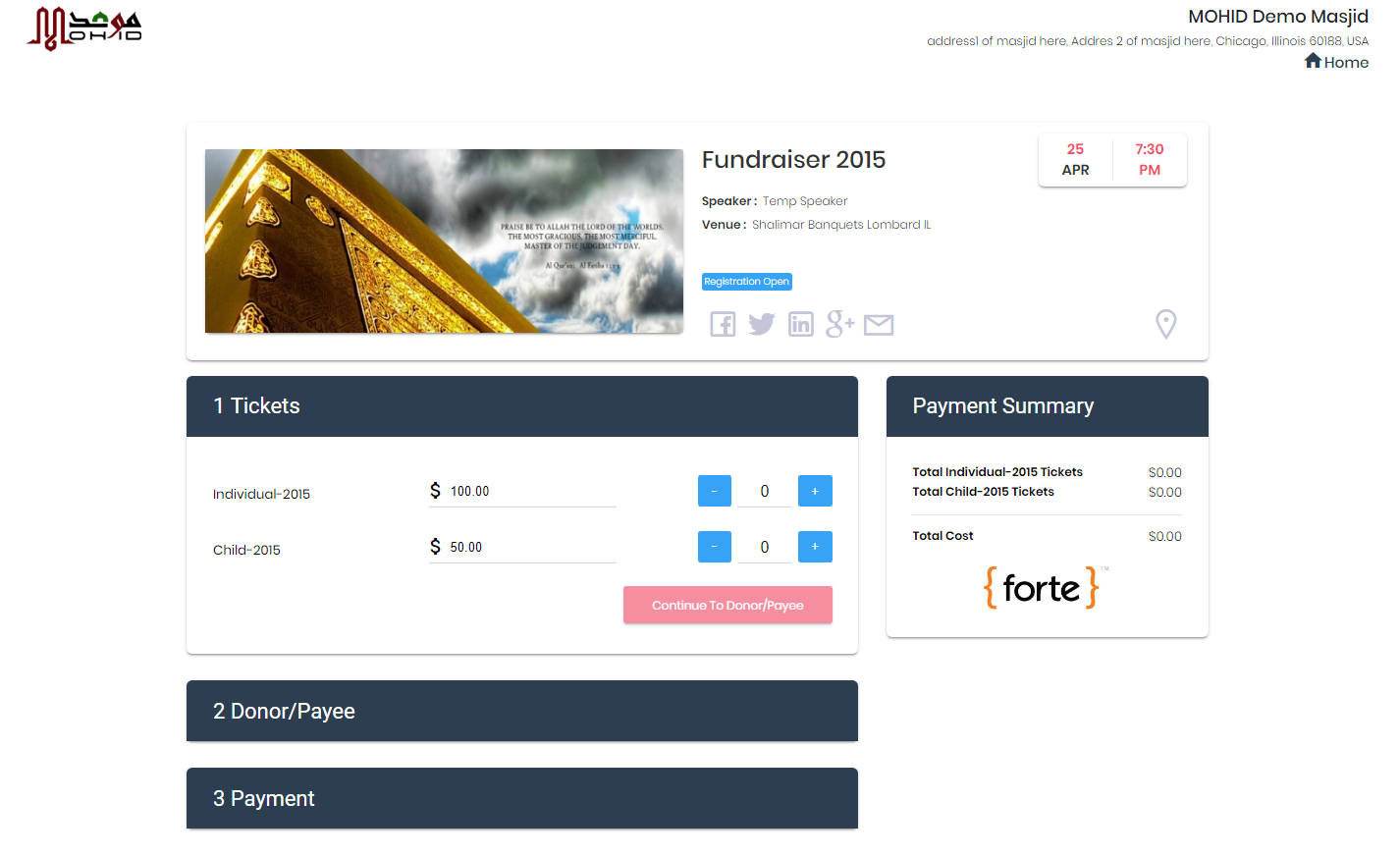 1. Create a Fundraiser Event in your MOHID system through Fundraiser Module. You may refer to
"How to
setup
a new event"
in HELP for this.
2. Go to Settings-> select Fundraiser.

3. Select/Enter the required info.

4. Click the Save button.

Once the above settings are saved please make sure to enable "Is Current Event" checkbox to display tickets online.

k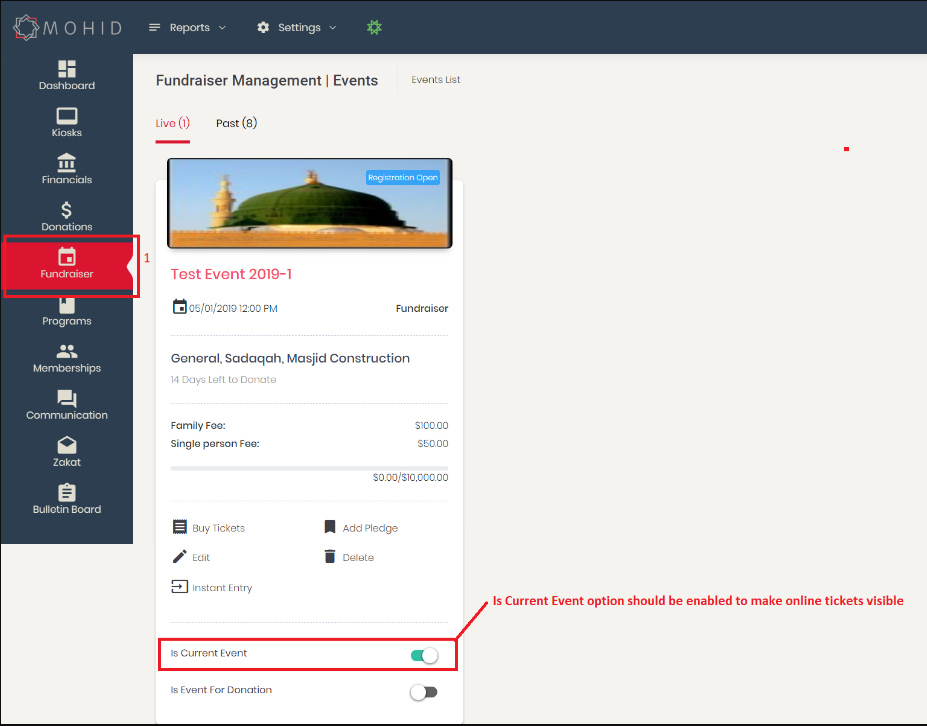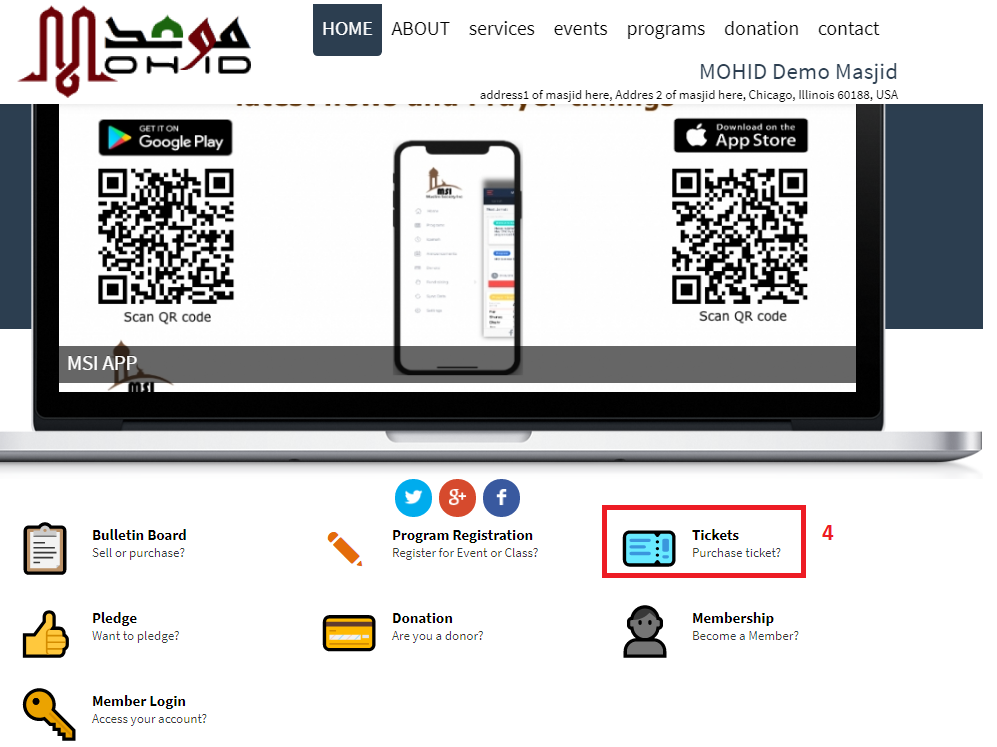 Below are the steps for your community to perform to purchase tickets online

1. Select the number of tickets required for each ticket type

2. Click Continue to Donor/Payee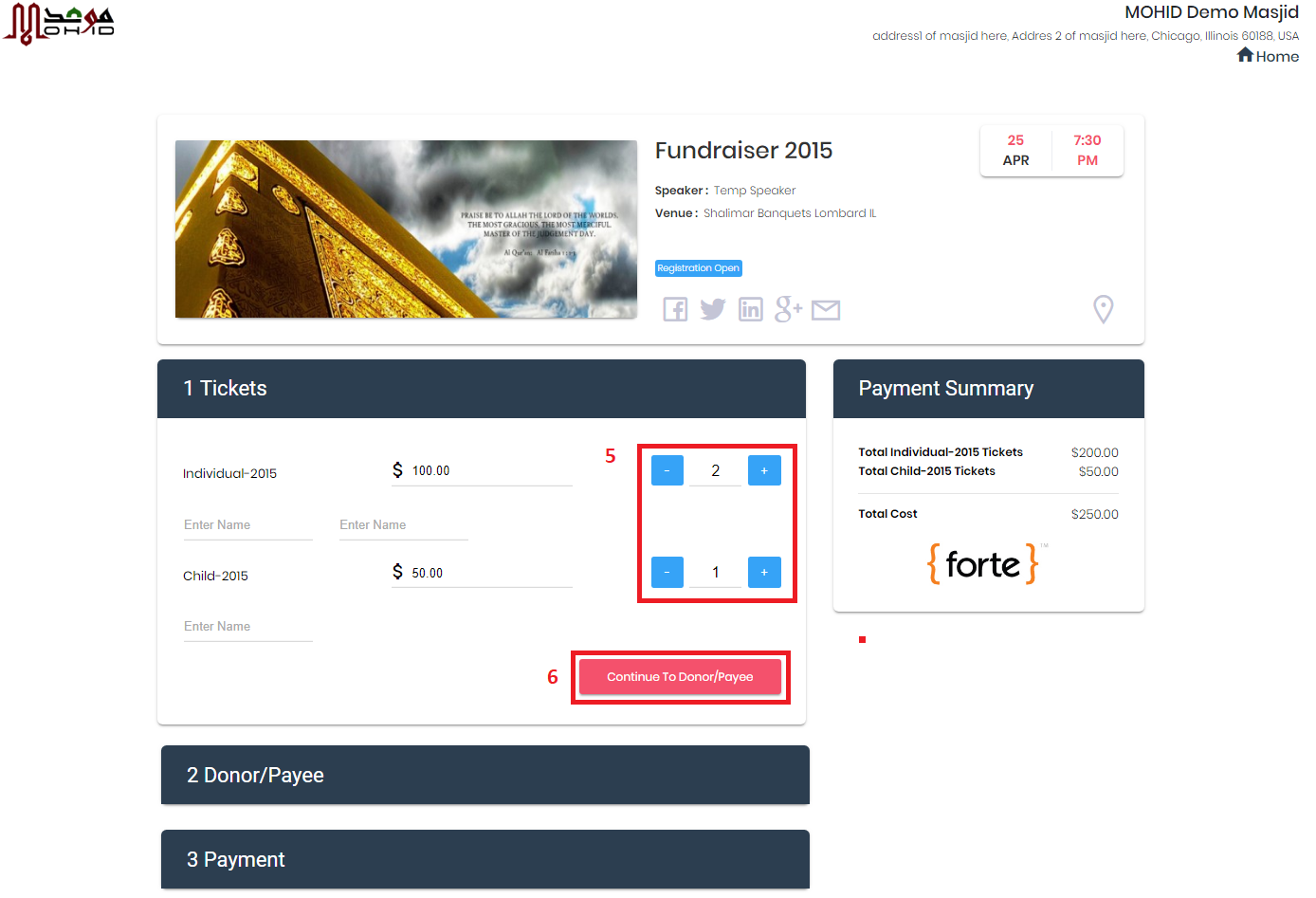 3. Enter the payee's information.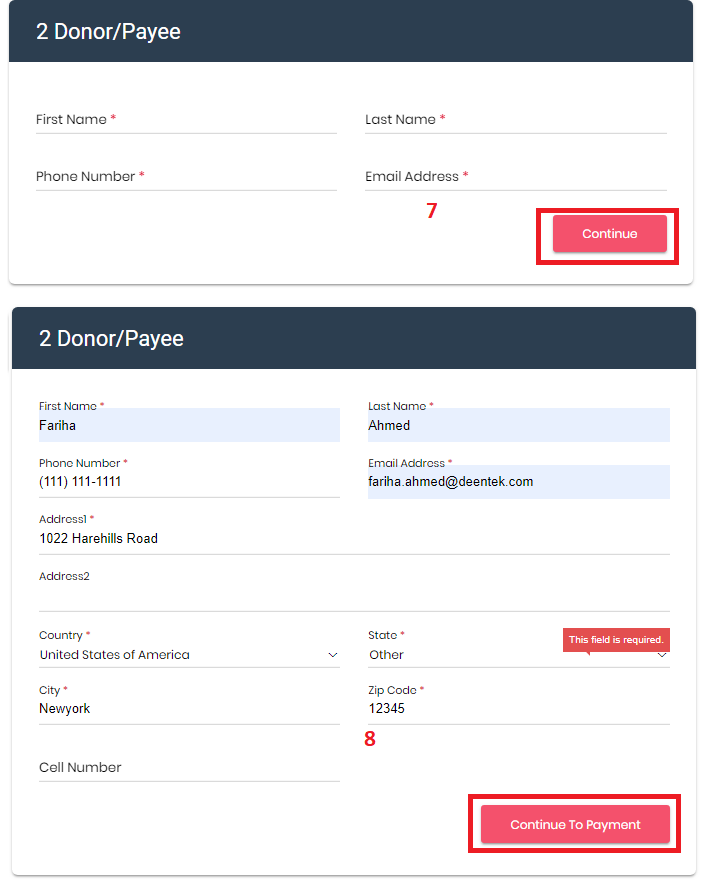 4. Enter Payment Information and click on Pay button.