To login teacher's portal, please follow the steps mentioned below:



Step 1. When a new teacher's record is created in the system, login credentials email is sent to that teacher.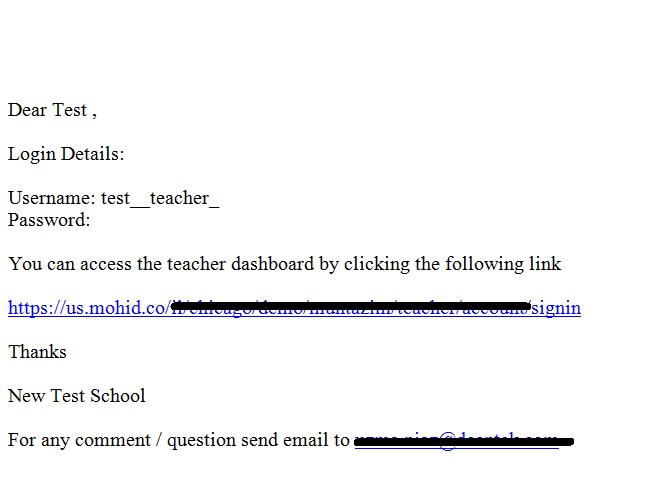 Step 2. When link provided in an email is clicked teacher's portal sign in screen will appear.

Step 3. On successful login, teacher's portal Dashboard will appear successfully.