To add/update attendance through teacher's portal, please follow the steps mentioned below:

1. Go to Dashboard > Student Activities > Attendance. Add Attendance screen will appear successfully.

Select Grade

Select Date for which you want to add attendance


2. On Grade selection, all the students that are enrolled will list down so that the teacher can mark attendance against each student.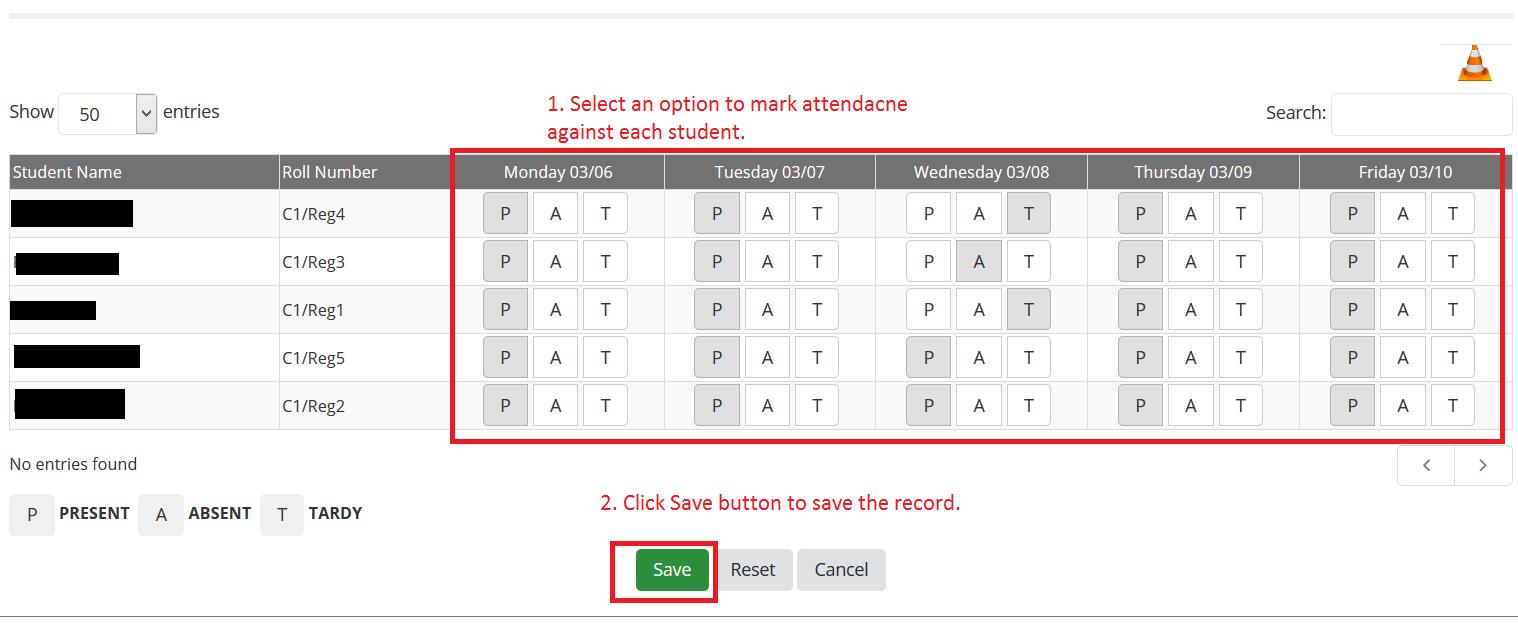 3. To check Holidays, there is a switch called 'Show Holidays'.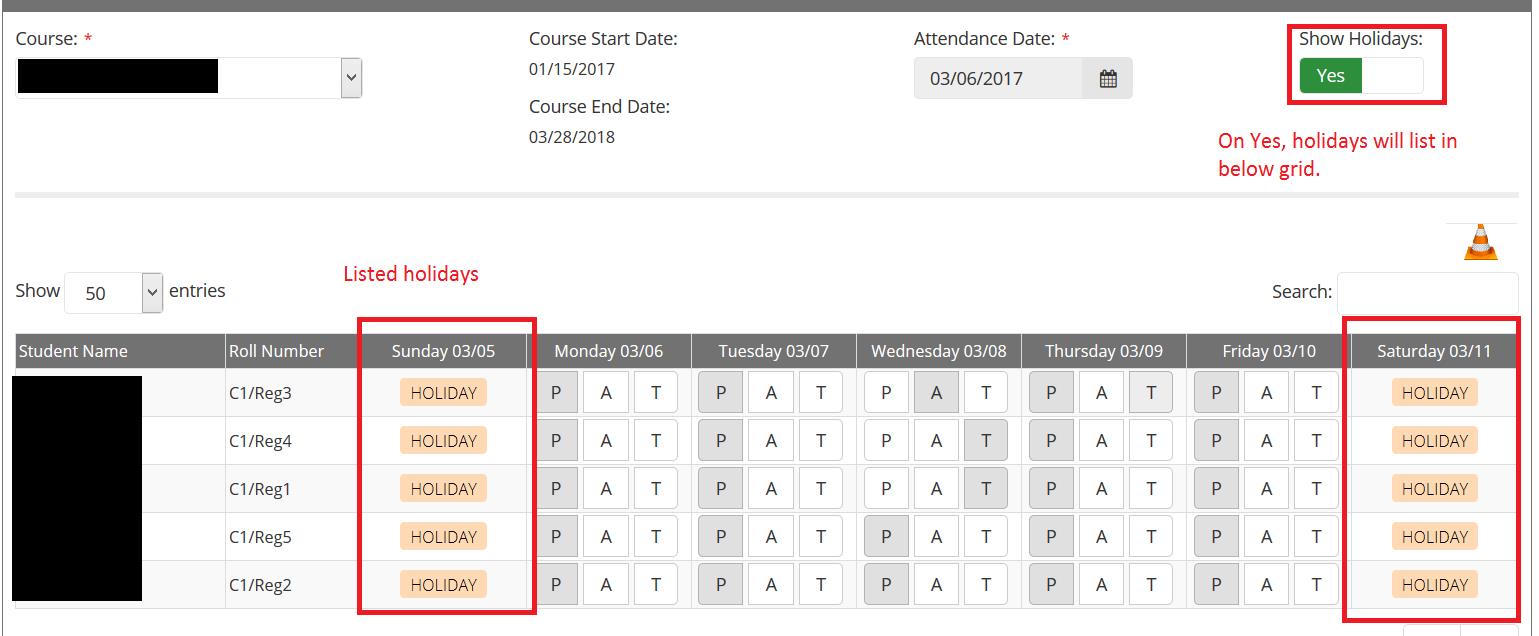 Note: Implement Dynamic Statuses for attendance:

Now user can add custom fields for required status for attendance on admin portal, these fields will display on admin/teacher's portal attendance screen to mark accordingly.

If a teacher wants to add any custom field on attendance screen as per their requirement, then they need to contact respected Admin to add required fields status accordingly.


How to mark all Students as Present?


In order to mark all student(s) as present, please follow the steps mentioned below:

"All Present" an option, is provided on Student activities > Attendance > Add Attendance for Admins/Teacher's Portal. Teacher will select it to mark attendance of all students as present, and after that user can change the attendance of individual student to any status.