To check Attendance report by Grade, please follow the steps mentioned below.

-Go to Student activities > Reports.

-Click on attendance Summary by Grade > Select grade from list > Select from/to date > Report Type (Monthly/Total)

-Click on search

- Select Report Type = Total (For Attendance of total no. of months updated)

-Total summary will appear in percentages for the months you have selected. it will give you total attendance percentage of each day you are offering for the selected grade.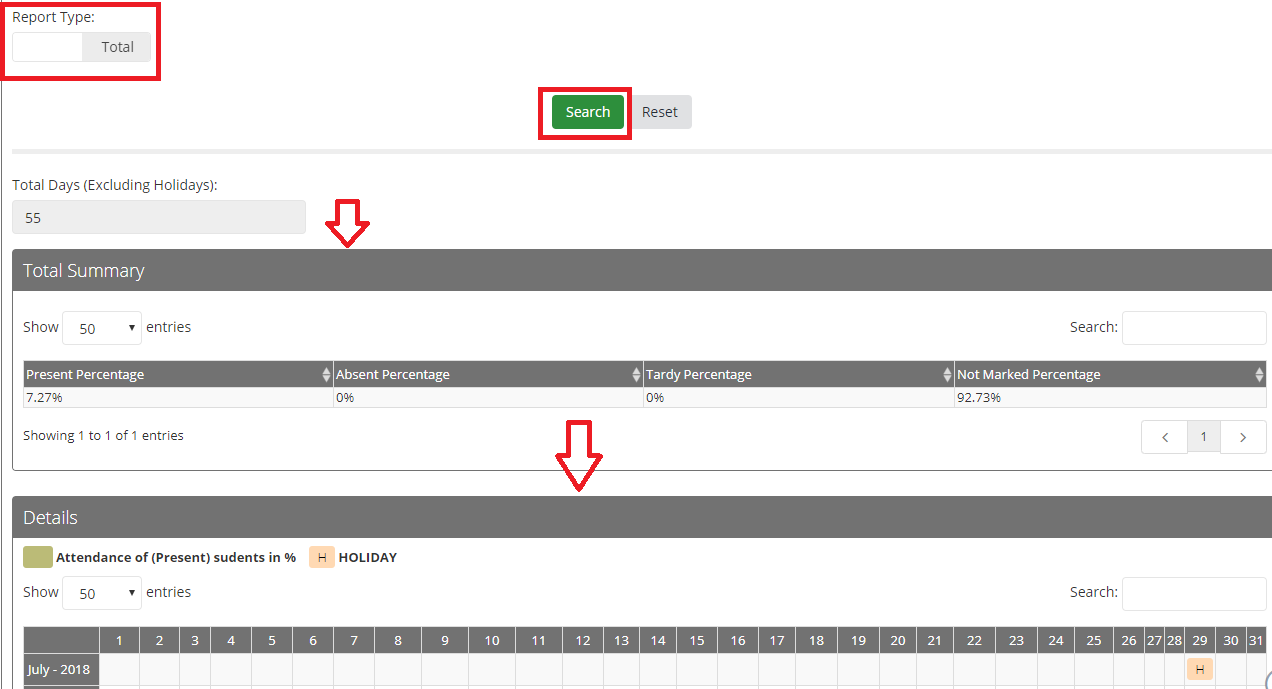 - Select Report Type: Monthly

- It will give you the percentageS
month wise,
total % of Present, Total
absent, Total tardy and Total no. of days marked of the whole month.

Note:
Export Button
There is an export button on the extreme right. By clicking on it all the records are transferred to an Excel file, you can take a printout of it and use it as per your requirement.
If you are unable to view the EXPORT button on screen, then please refer to below attached help article:
How to Enable EXPORT button on screens