To check attendance list from admin portal, please follow the steps mentioned below:

1. Go to Dashboard > Student Activities > Attendance. Click "List All Attendance" tab (Attendance List screen will appear).

To search for students' attendance records. Select the course and attendance month.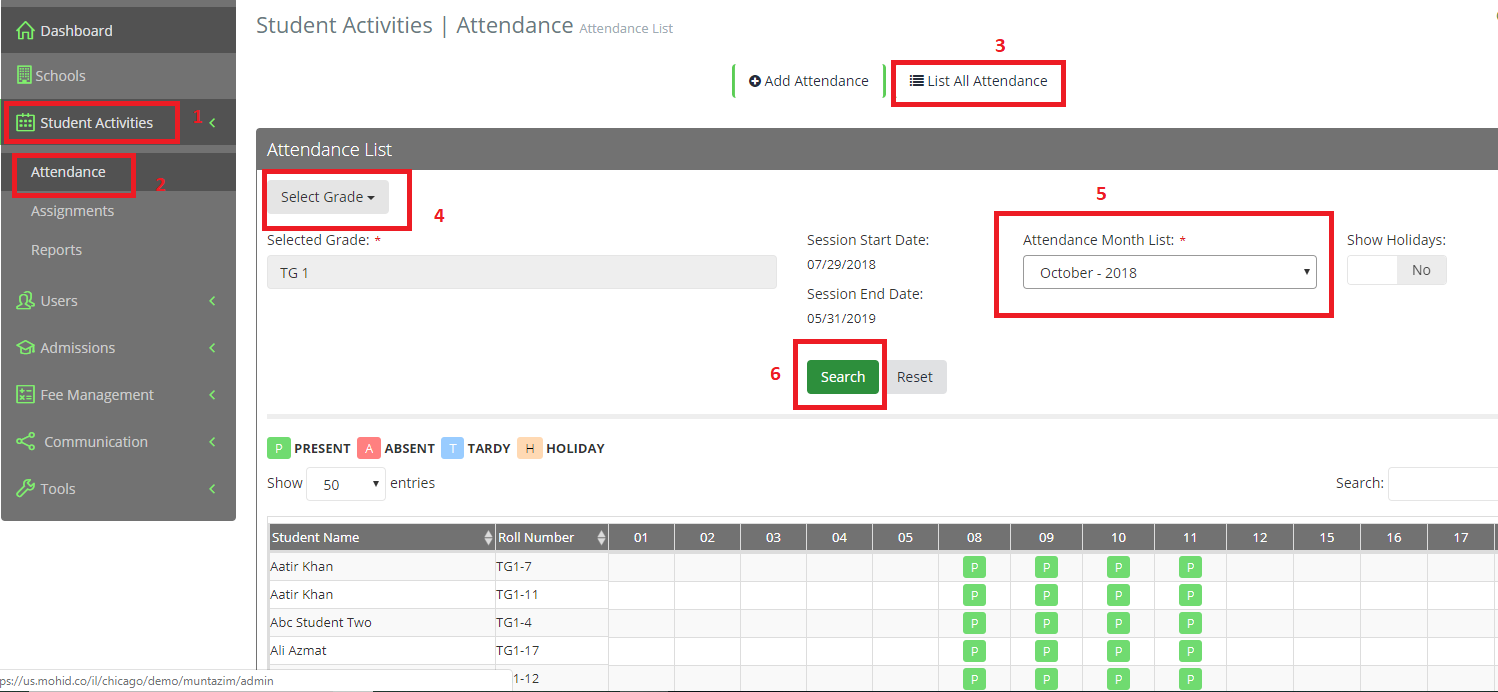 2. To check Holidays, there is a switch called 'Show Holidays'.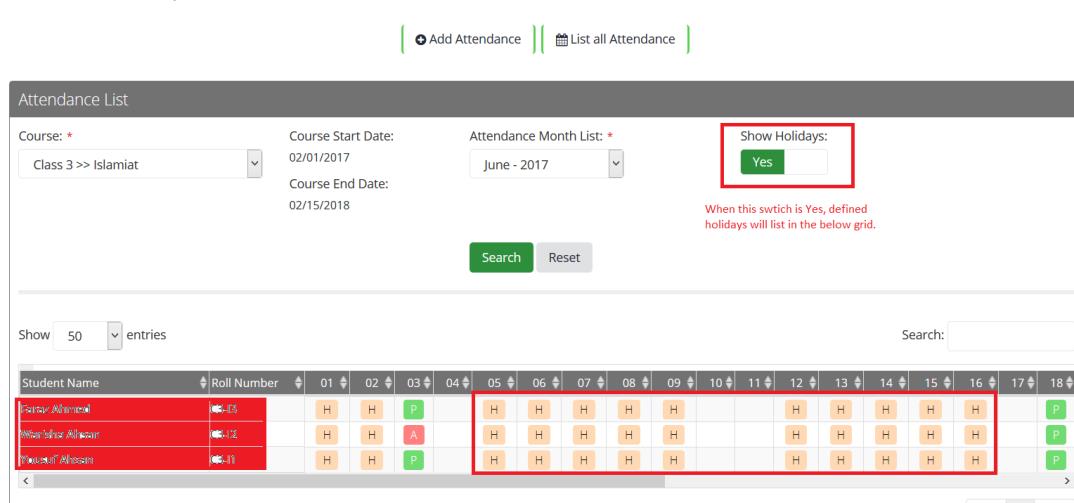 4. Export Button:

If you click on the Export Button present on the right side, all of the attendance records would be transferred in an Excel file. You will be able to get a printout of it and hand it to your teachers to mark attendance separately or use it according to your requirements.

Note: