In order to enroll student in a new grade of the same school, please follow the steps mentioned below:




1. Go to Students


2. Enroll


3. Enter Student Name


4. Assign Grade



New screen will appear to enter information,

6. Select same School from the list


7. Enter student's updated information in student form section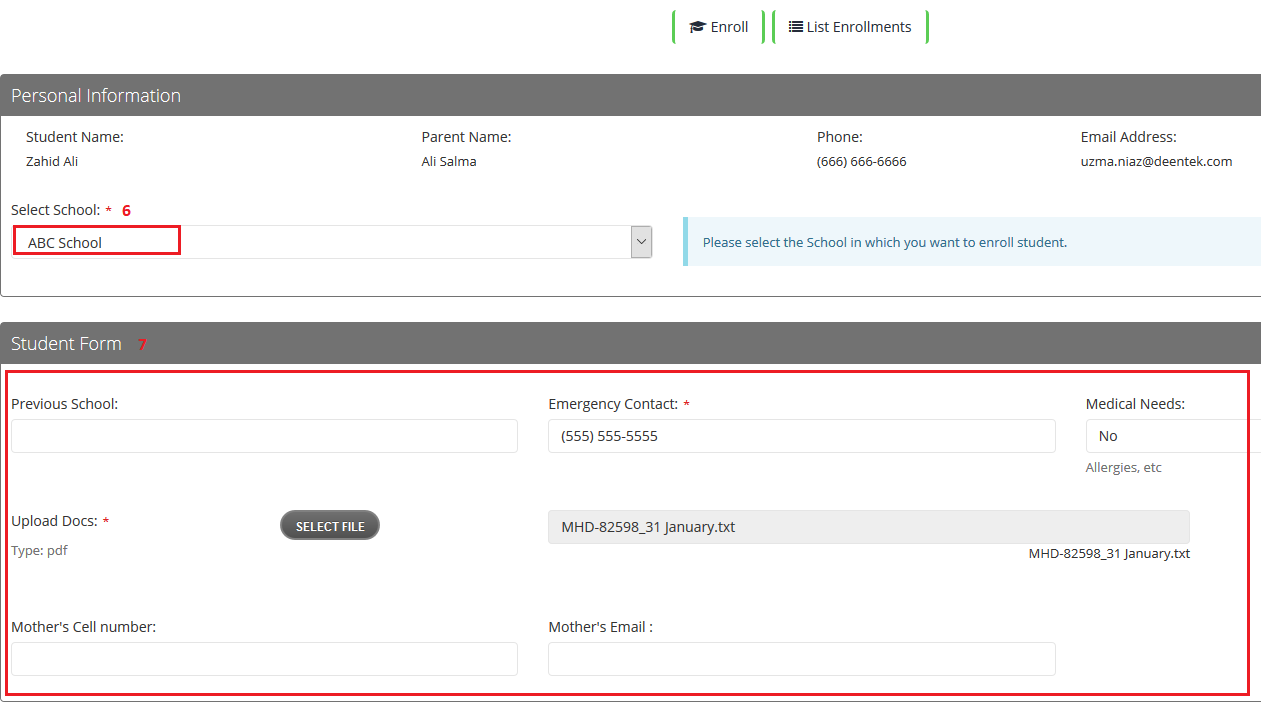 8. Select Grade from dropdown list


9. Selected Grade will appear accordingly - Grades are available for Current and New Academic Session to enroll students accordingly.

10. According to your selected Grade, Message will appear to inform user that "Student(s) will enroll in the Grade for the Next Academic Session" OR "Student(s) will enroll in the Grade for the Current Academic Session" So that user can select Grade accordingly in order to enroll their student for current OR new Academic session. (See below images 1 & 2 for reference)

11. Grade information will appear with selected grade accordingly.


12. Click on Save to enroll student in selected Grade.

Note: Enrolled Student information will be available on List enrollments screen, enrollment application will be sent to School Admin for approval, once Approved Enrollment Status will change to "Enrolled" and Application Status will change to "Approved"


Parent will notify via email.