Please follow the steps mentioned below to activate flash settings on your updated Chrome browser.

Once you follow these steps, the EXPORT button will be displayed:

- Open Chrome browser window

- Login MUNTAZIM system

- Click on the padlock icon displayed in the address bar as shown in the screenshot below

- For FLASH, select "Allow" from the options

- Then click on RELOAD button displayed on the browser window

MUNTAZIM screen will be refreshed and EXPORT button will be displayed.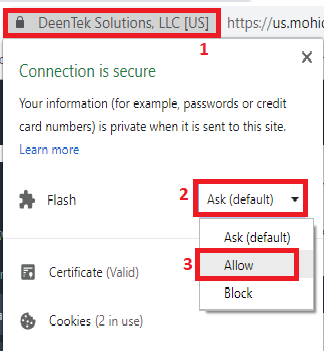 As shown in screenshot below, EXPORT button is displayed.

MUNTAZIM