Step 1: Connect to Network

When KIOSK will first powered up you will see following screen.

Please tap on Network Settings button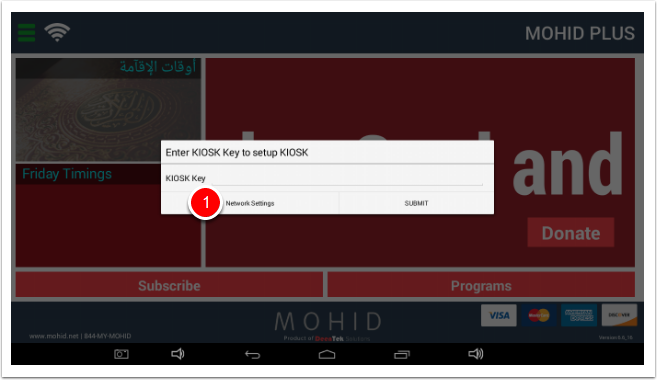 Tap on WiFi button and select your Network and connect to it

Tap on Back button (Arrow button in bottom left)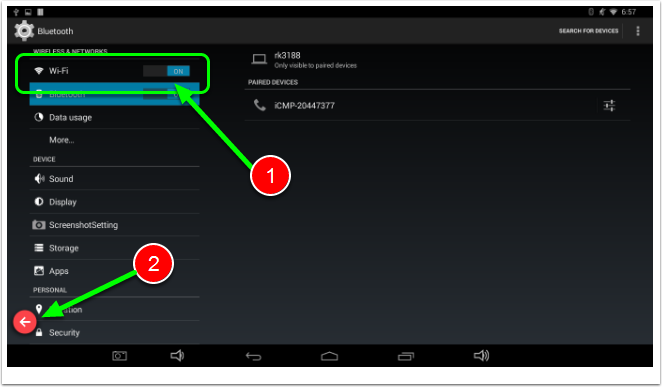 Step 2: KIOSK Key

Enter KIOSK KEY and Tap on SUBMIT Button

KIOSK will start to communicate with server and download all settings.

You should see your Masjid Name on top right



Step 3: KIOSK Upgrade

Double Tap on the top left corner on the menu button (As shown in picture above) .

A password entry box will open.

Default password is admin

Tap APPLY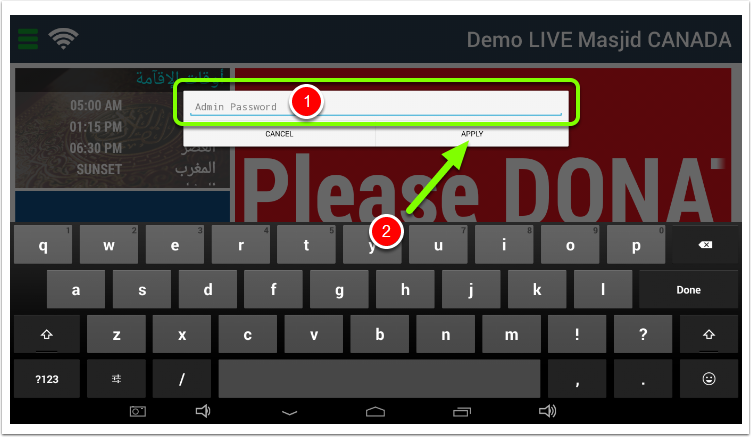 A menu will pop up on Bottom Right edge .

Tap Upgrade.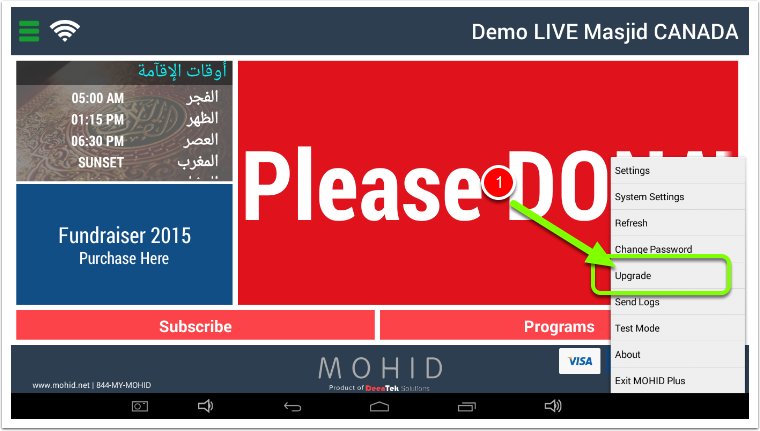 Software download will start.

Once download finished tap on Install.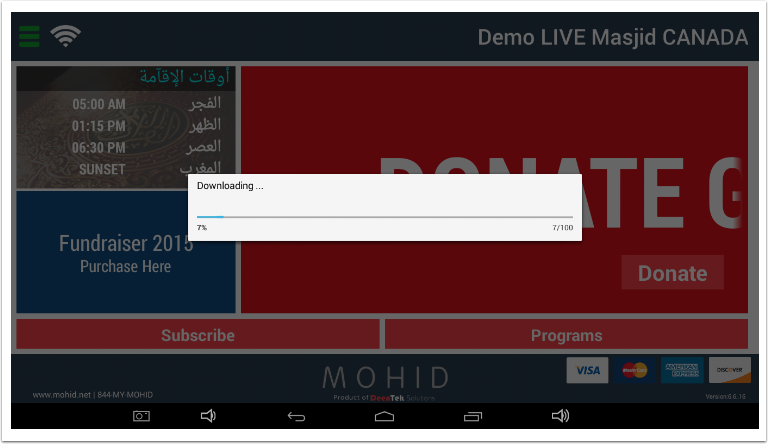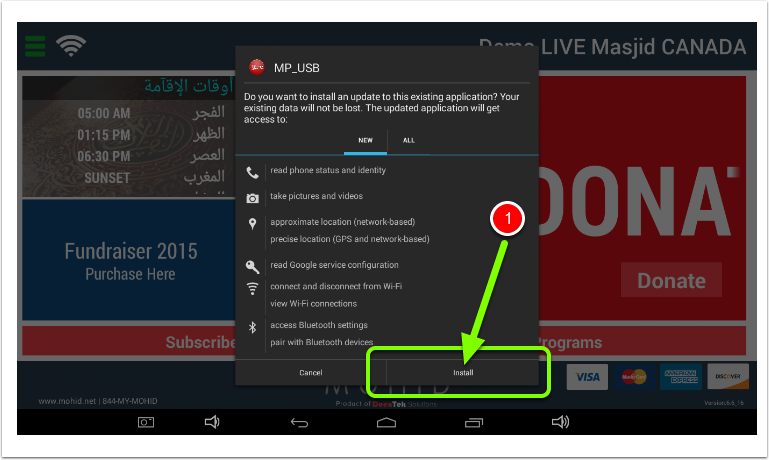 After installation finish KIOSK software should be on the latest version.