You have the ability to create different fee types and assign them to the grade or students. Please follow below mentioned steps to create Fee types in Muntazim.

- Go to Fee Management > Fee Types.

- Click on 'Add New Fee Type' button.

- Enter Fee Type name.

- Select Periodic as No.

- Enter details as per your requirement.

- Select Status as 'Active'.

- Save.

Note: Periodic = NO means that only one invoice will be generated for this fee type.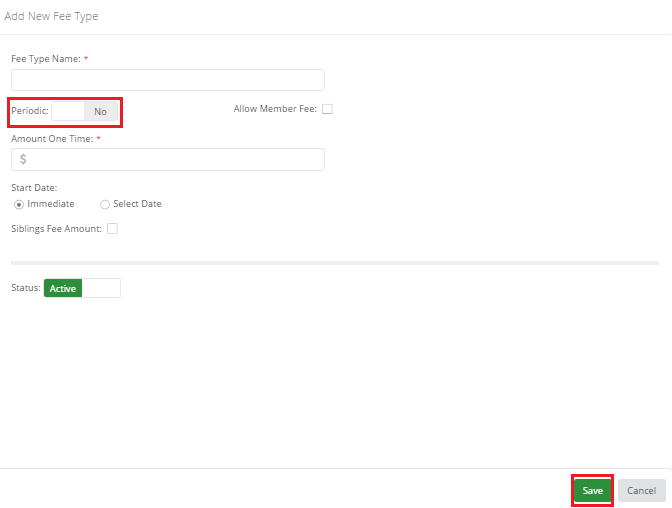 Note:
Export Button
There is an export button on the extreme right. By clicking on it all the records are transferred to an Excel file, you can take a printout of it and use it as per your requirement.
If you are unable to view the EXPORT button on screen, then please refer to below attached help article:
How to Enable EXPORT button on screens