In order to assign fee type to grade, please follow the steps mentioned below,:

- Go to Fee Management > Fee Types > Fee Types.

- Click on Actions button (down arrow).

- Click on "Assign Fee Type to Grade(s) or Student(s)".


- Click on Grades.

- Search for Grade name and select the required record.

- Click on Save button.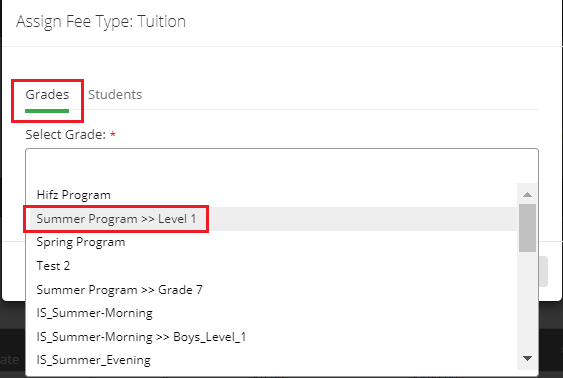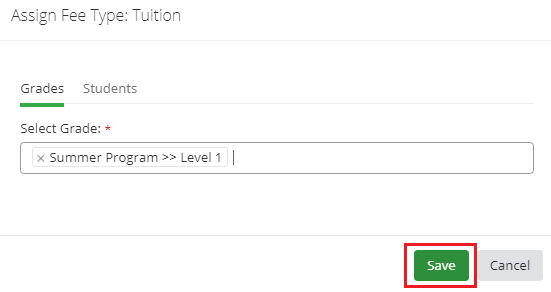 -Tuition Fee is assigned to the selected Grade.


Note: When a fee type is assigned to a grade, then for all the enrolled students in the grade, if any student has an open & unpaid invoice, then assigned fee type is added to the invoice. Otherwise, a new invoice will be generated.